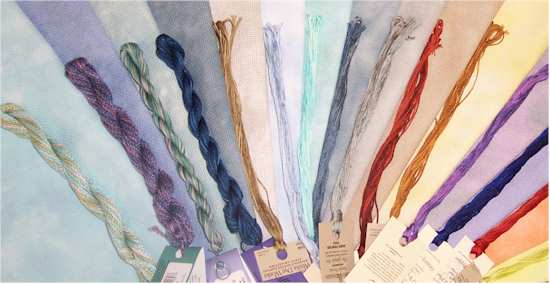 Stitch 'n Frame
2201 68th
Windsor Heights, Iowa 50324
515 270 1066 voice and fax
email: stitchnframe@att.net
Store Hours:

Home of Springberry Kreek
Reynolds Saucy
Reynolds Saucy is a full bodied cotton yarn. Made in Brazil. Comes in a 100gm ball with approx 185yards. 5 st and 6.5 Rows to 1". on US7. Worsted Weight yarn. Available in fantastic colors.
There are no products to list in this category.