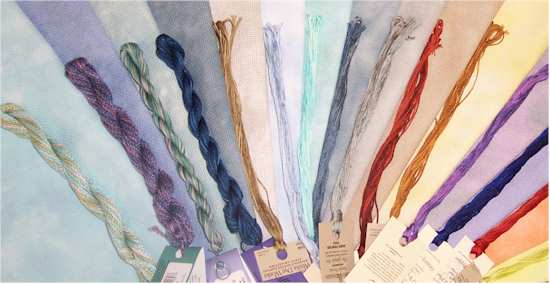 Stitch 'n Frame
7611 Douglas Ave Ste 21
Urbandale, Iowa 50322
515 270 1066 voice and fax
email: stitchnframe@att.net
Store Hours:
Tues 11:00AM-8:00/8:30 PM
Wed-Fri 11:00AM-5:00/5:30PM
Sat 10:00AM-4:00PM
except around holidays
Home of Springberry Kreek
Needleart Kits
We have kits, kits, and more kits!
This includes both current and lots of discontinued kits.
This is going to be an ever growing and changing section of our site. Since I am building this myself in-between all the other things we do - We will never run out of new things to post.
Crewel and embroidery kits are our most up to date section then the counted cross stitch kits, needlepoint kits has a fair representation right now and the stamped cross stitch will be next then I will go after nocount cross stitch - This is a dying category. Originated by Dimensions they have all but discontinued producing them.
Prices may change without notice.


Crewel and Embroidery Kits/Books


Christmas


Counted Cross Stitch


Kits Especially for Kids


Needlepoint Kits


No Count Cross Stitch


Stamped Cross Stitch