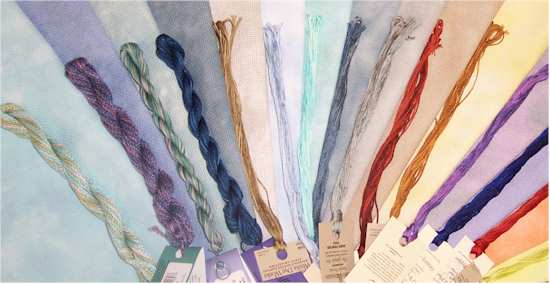 Stitch 'n Frame
2201 68th
Windsor Heights, Iowa 50324
515 270 1066 voice and fax
email: stitchnframe@att.net
Store Hours:

Home of Springberry Kreek
DMC Satin Floss
Both Satin Floss is a rayon thread. Very shiny and a bit slick. But what a result. Great for Counted cross stitch, needlepoint and embroidery of all kinds including stumpwork. The ones I have posted are the colors that have just arrived. We still have great variety of Marlitt in stock in the shop, however this thread has been discontinued by Anchor. Let me know if there is something you want.